Ten post dostępny jest także w języku: Polish
DH Mosquito is legendary airplane. Wooden wonder that was almost impossible to intercept by German fighters. It is no surprise, that a number of plastic kits is available on market. Best are Tamiya kits 1/72, 1/48 & 1/32 scales. Attack Squadron late two stage engine conversion for Tamiya kits 1/72 scale.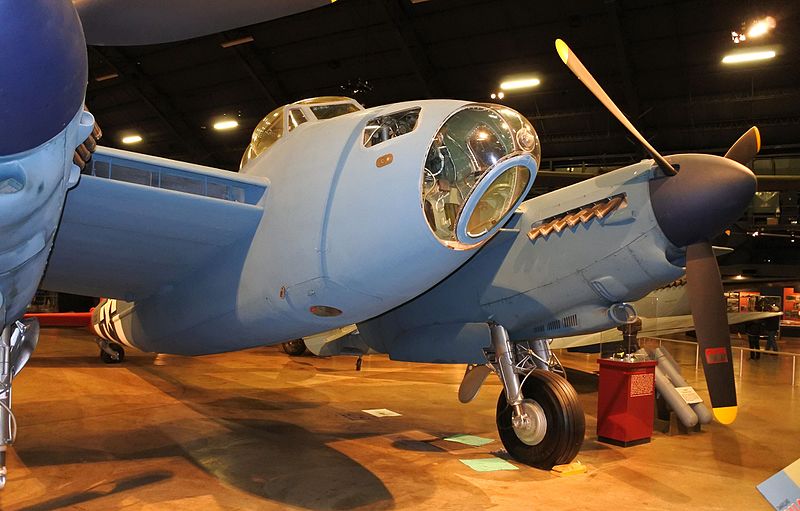 Mosquito PR XVI in USAAF colors, photo wikipedia
Tamiya 1/72 plastic kits represents reconnaissance/bomber Mosquito PR I/B IV and fighter NF II/ FB VI versions. Models feature excellent surface details, buidability and perfect fit. There is probably one subject for complains about Tamiya kits. It is lack of later engine versions like PR/B XVI and NF XXX. Attack Squadron came to rescue with new resin releases.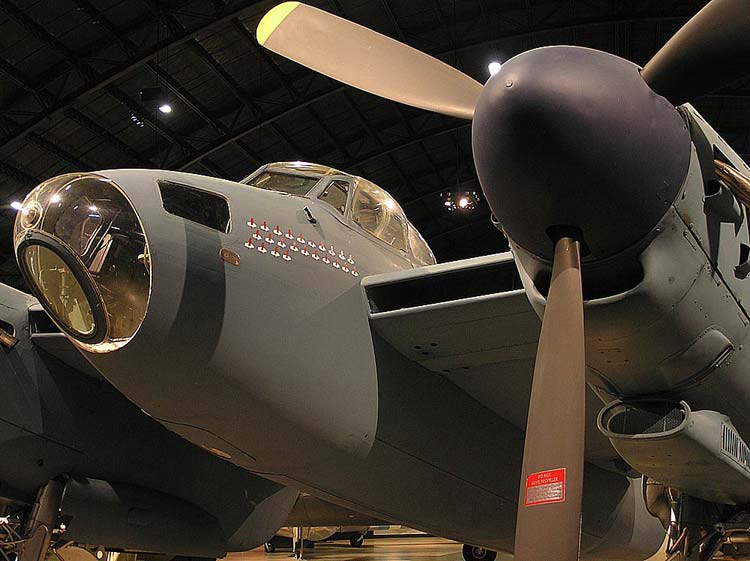 Mosquito B XVI, photo wikiedia
Two stage supercharger engines for Mosquito
Two stage Merlin engines Mosquitoes have longer engine nacelles than earlier versions. Also they have different air intakes and some detail. Attack Squadron conversion set contains perfect fit nacelles with correct nacelles lenght and shape. Small photoetched fret contains air intake mesh covers and some late variant details.
To build popular PR/B XVI a vacu canopy with extra bulges is needed. In NF XXX  you need also ball likr radar coveron upper nose. Out of the box you can build PR/B VIII and IX version .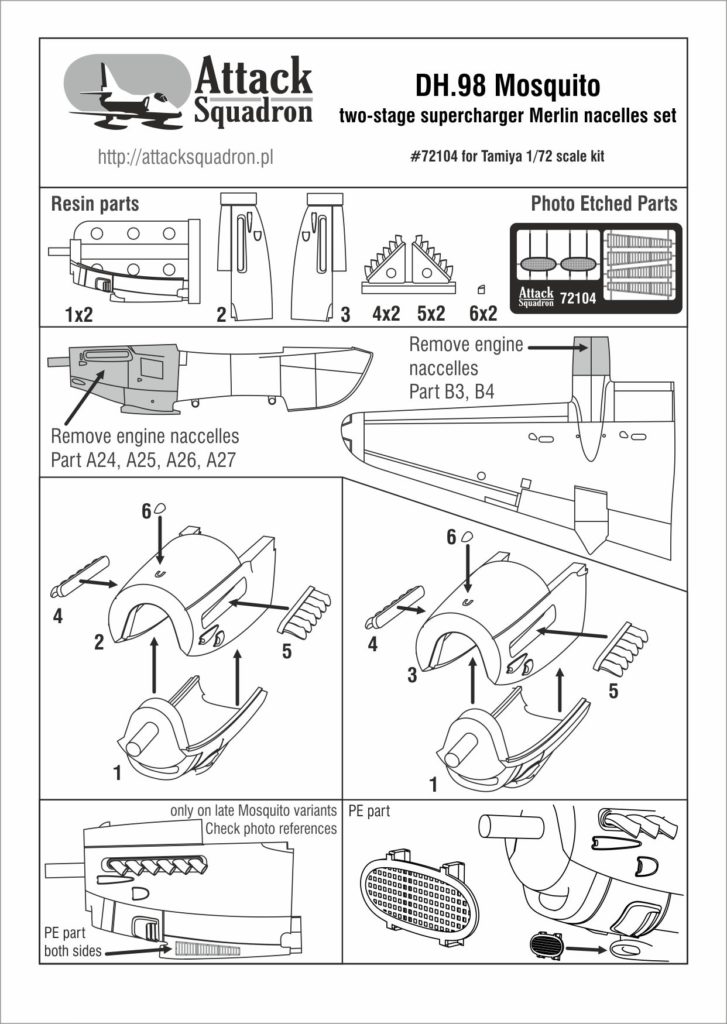 ASQ72104     Mosquito two stage Merlin engine nacelles set for Tamiya Kit
Mosquito resin wheels 1/72 scale
Two types of  Mosquito wheels are released:
ASQ72105     DH Mosquito wheels block tread set
ASQ72106     DH Mosquito wheels set
See DH Mosquito accessories in Arma Hobby  shop