New C-130 Hercules nacelles are avalable now. Some our previous kits had a fit problem (resin shrinked to much in mold), so as we announced last month new sets were prepared. All who bought our first series of nacelles are offered replacement options.
Fit error in C-130 nacelles resin kit
Steve Eggers has found an fit error in nacelles for C-130 Hercules from Italeri. Today we show photos of new, corrected sets, both 1/72 and 1/48 scales. If you got first series set, please check our replacement options here
First let's see bad fit nacelles for C-130 (left) and corrected one (right)
photo: © Steve Eggers (left)

Parts overview: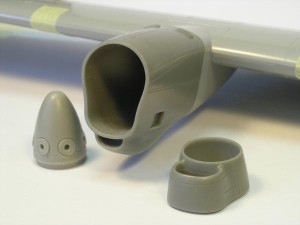 1/48 C-130 J nacellles resin set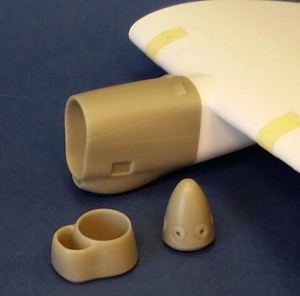 .
1/72 C-130 J nacelles resin set