Attack Squadron starts series of 1/72 and 1/48 scale upgrade sets fot Italeri C-130 kits. See what kit problems are easily solved with our sets. Check what sets are prepared now.
Italeri 1/72 and 1/48 kit problems
Main problem with kit is an error in fuselage section located in front of the wings. C-130 modeled by Italeri is short version of Hercules. It looks that manufacturer used scale drawings of long version and just squeezed fuselage section to fit length of short version.
It results with to short engines and fuselage undercarriage sponsons. Attack Squadron has already released correct length engines and has prepared to release corrected sponsons.
C-130 Hercules sets
Available now are following sets:
72036  C-130 J engine nacelles for Italeri
72040  KC-130 J refueling pod
48015  C-130 J engine nacelles for Italeri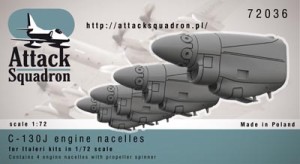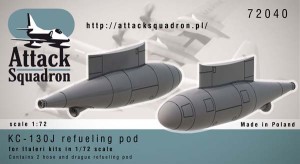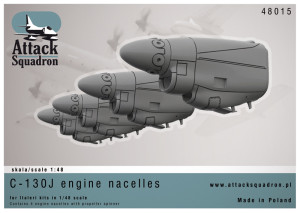 Coming soon:
1/48     KC-130 J refueling pod
1/72 and 1/48 C-130 Sponsons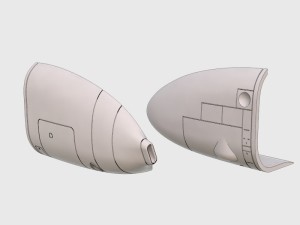 Check our Arma Hobby internet shop here
Attack Squadron C-130 Engine Nacelles correction
Some castings of Attack Squadron C-130 Engine nacelles both 1/48 and 1/72 scale have a mould error they are vertically about 1mm to thin to fit smooth to kit wing part. Thanks to Steve Eggers to pointing it. It is our error missed in production control.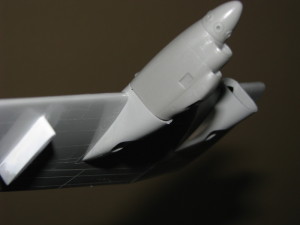 photo: © Steve Eggers
Customer satisfaction is our goal, so we propose following solution:
Please fill replacement parts form in our shop website, and then choose one of options listed below.
Use putty and sandpaper to correct engine – wing fit and get 50% of engine set value in coupon code to our internet shop
Order replacement engines sent free. Note – we are preparing completely new mold and will send replacements in 1-2 weeks.
Send engines back to shop you bought them and get refund according to seller regulations. It depends on seller policies.
If you chosen options 1 or 2, please send us back your photo with engine set after receiving email confirming filling replacement parts form.