Ten post dostępny jest także w języku: Polish
AIM- 9X Sidewinder Super is the culmination of a long lineage of air-to- air infrared homing guided missiles. The missile was tested in 1999 , and already in the first shot downed drone QF- 4 Phantom II.
Guidance and control unit in AIM- 9X missiles
The most important element of guidance and control unit is the infrared seeker coupled with the autopilot. It is cooled to a temperature of -180 ° C. Movably suspended on gimbals is capable of swinging in pursuit of the target of the angular speed of 720 ° per second. Sensor head rotates 90 ° from the axis of the flight in each direction . Optics contains two mirrors and six lenses. Same heat sensors are disposed in the vacuum cell so that each of them operates in identical thermal conditions .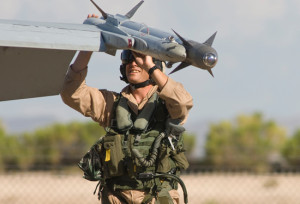 photo: Raytheon
The missile is coupled to the aircraft fire control system via the data bus MilStd1776 , which provides an indication to using the helmet targeting sight. If target is aimed by radar station, after its association of target with missile guidance unit creates a thermal image of the target and compares it with the image data stored in the library .
Sidewinder warhead
Missile AIM- 9X Sidewinder is equipped with warhead similar to the one used in missile AIM- 9M . Explosive material weighing 3.9 kg is fired when missile approached at a distance of less than 5m from the target. Laser proximity fuse is much less susceptible to interference than radar . The explosion load is directed to the target by a system of warhead control fragmentation.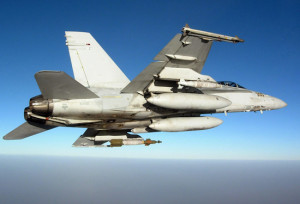 photo: Raytheon
Engine of AIM -9X
Rocket engine of AIM- 9X missile is the same as in the AIM- 9M – rocket Mk36 Mod. 11 It is equipped with three-dimensional thrust vectoring control , providing unparalleled maneuverability rocket , including turns by 180 ° in pursuit of the target . Maximum speed ​​is reaches Mach 3, a ballistic range is 30 km. The fuel used in the AIM- 9X does not leave a trace of smoke , it makes it much more difficult to detect and evade by the crew of attacked airplanes.
Use of AIM -9X
AIM- 9X missiles are used by the U.S. Navy and USAF , and have been exported to several countries allied with the United States : Polish , Danish , Oman, Switzerland, Korea, Australia and Saudi Arabia.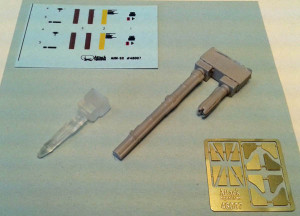 AIM-9X model kit
Attack Squadron has released AIM-9X in both 1:48 and 1:72 scales. Each set contains parts to build two missiles. Head section is casted with transparent resin to make realistic seeker and fuse windows. Photoetched fins fits well to resin parts slots. Decals completes model with  all steincils.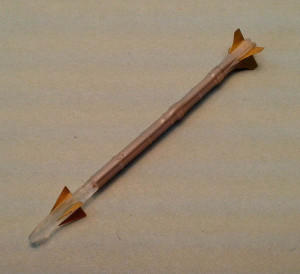 You can buy our Sidewinder sets in our shop Arma Hobby or in god model shops worldwide.