Ten post dostępny jest także w języku: Polish
February Attack Squadron news are conversion and upgrade sets for three plastic kits. They are designed to easy solve model problem. All are resin and can bu used straight from the box almost without any fit work.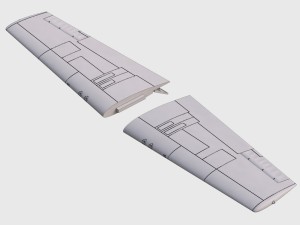 F4F-3 Wildcat resin wings 1/72
New in our range are F4F-3 1/72 scale wings that are first set on the market to have correct panel lines on early Wildcat as well as separate coolers with correct intake, separate ailerons and dropped flaps. Simple use of our set makes F4F-3 Wildcat model look much better than built out of the box. It is designed for Hasegawa kit, but it would be used with other kits wit some fit work.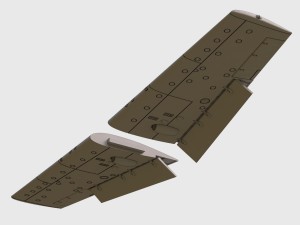 F4F-3 Wildcat/Martlet III wings w/dropped flaps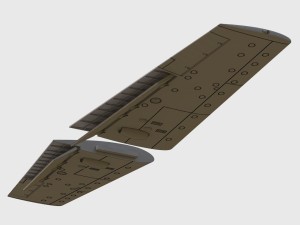 Tamiya's F-16CJ detailed wheel bays 1/72
Next in F-16 accessories series is whell bay set for Tamiya F-16CJ 1/72 scale kit. After cut out the casting blocks you get a plug-and-glue detailed wheel bay interior that makes your Viper kit look really busy. It can be used together with other sets for F-16 from Attack Squadron.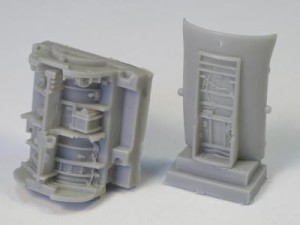 Italeri C-130J engine correction 1/48 scale
Last but not least is set of resin engines for Italeri Lockheed C-130J Hercules 1/48 scale kit. As it was with their 1/72 scale kit, engines are to short. If you want to avoid goofy look of your Herc, you need just to cut Attack Squadron engines out of casting block and glue in place.
1/48 C-130 J engine nacelles for Italeri